In addition to partnering with lodges and camps who share our conservation values, we unite conservation, sustainable travel (leaving a low carbon footprint) and communities by seamlessly integrating unique and impactful experiences that put you in direct touch with the local communities. You will have the opportunity to completely immerse yourself in the rich Tanzanian culture very few truly experience - while making a positive social impact at the same time. We want you to FEEL and EXPERIENCE the true (and authentic!) Tanzania, and easily DO GOOD when having the time of your life.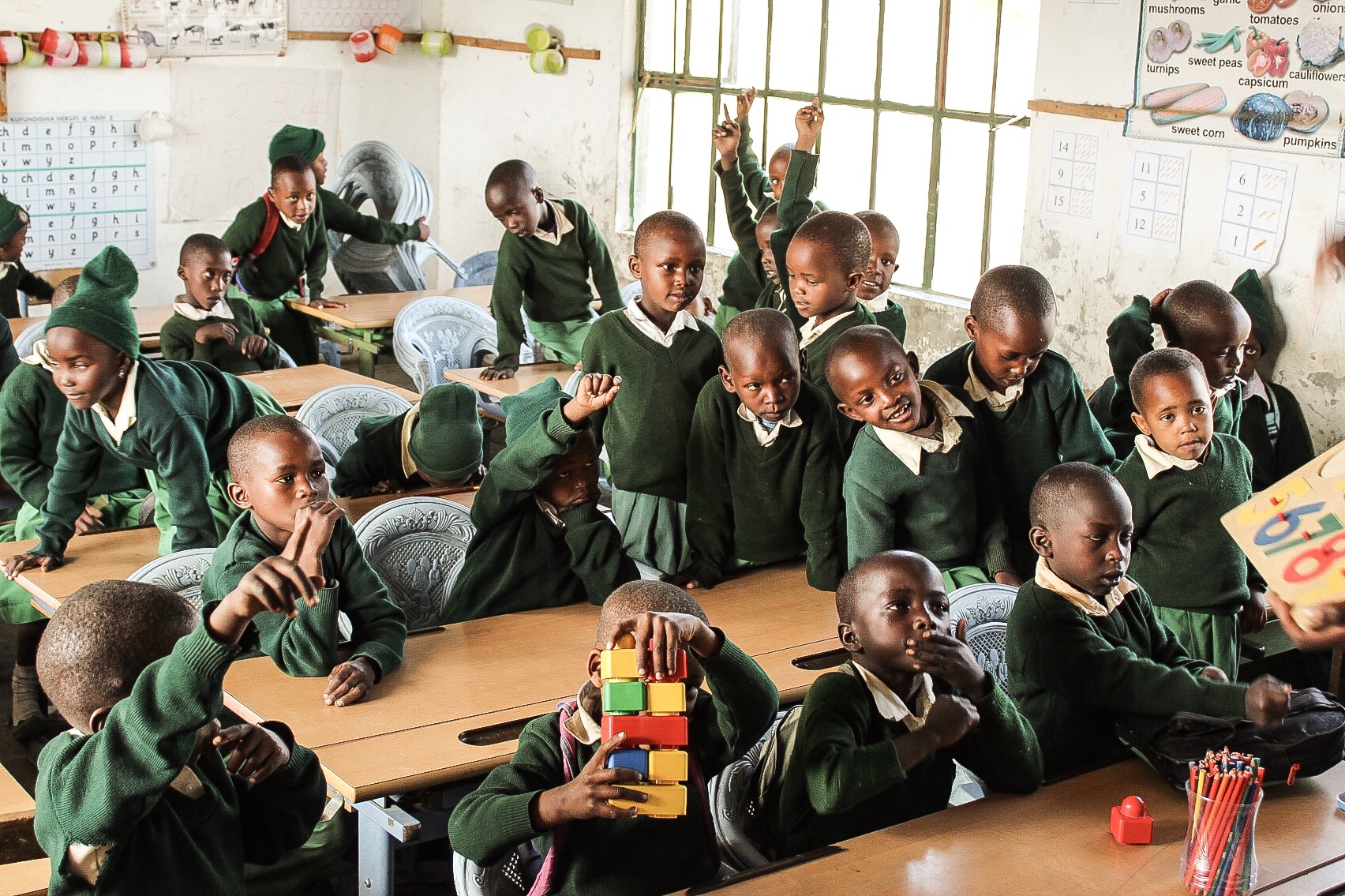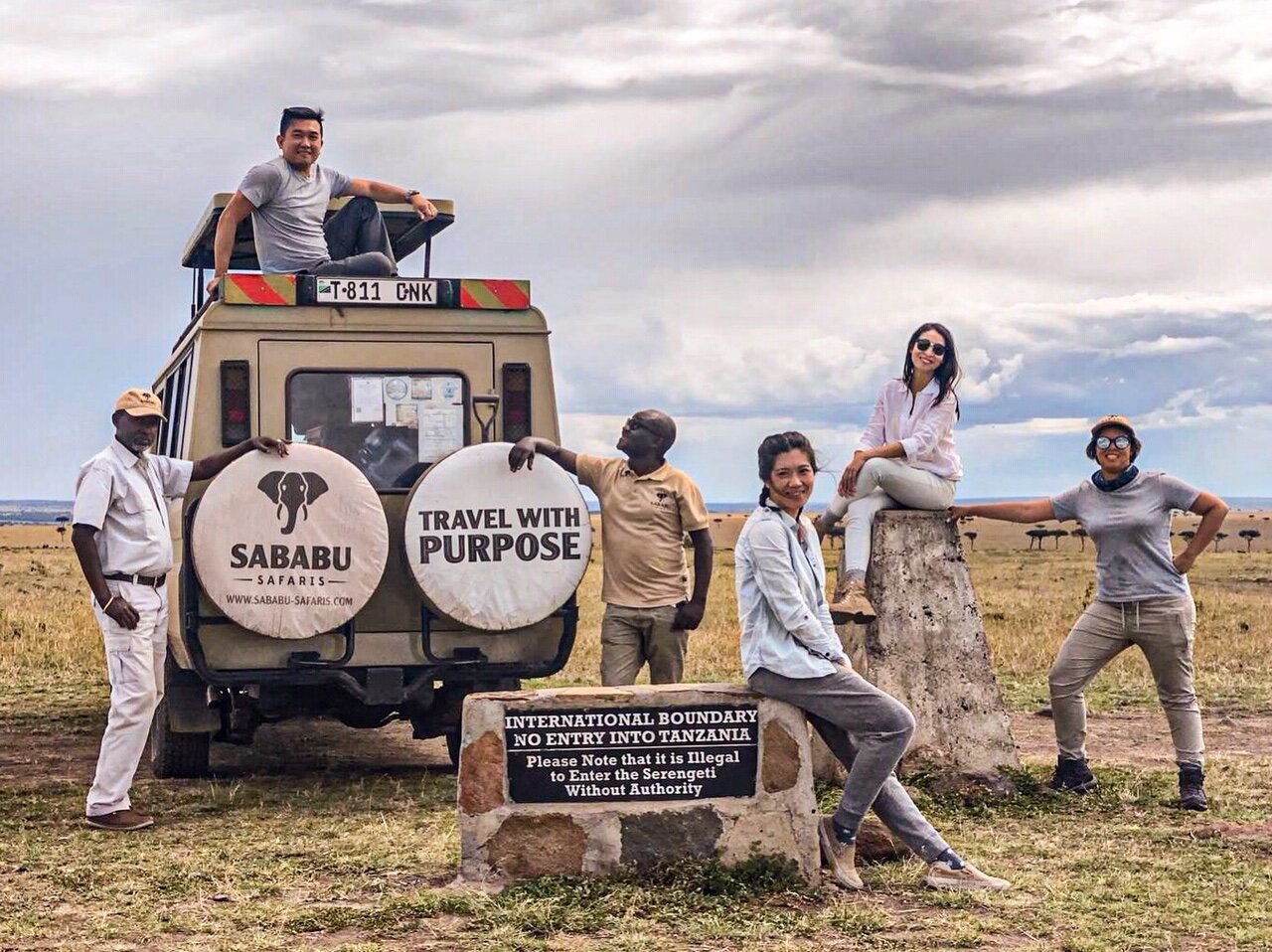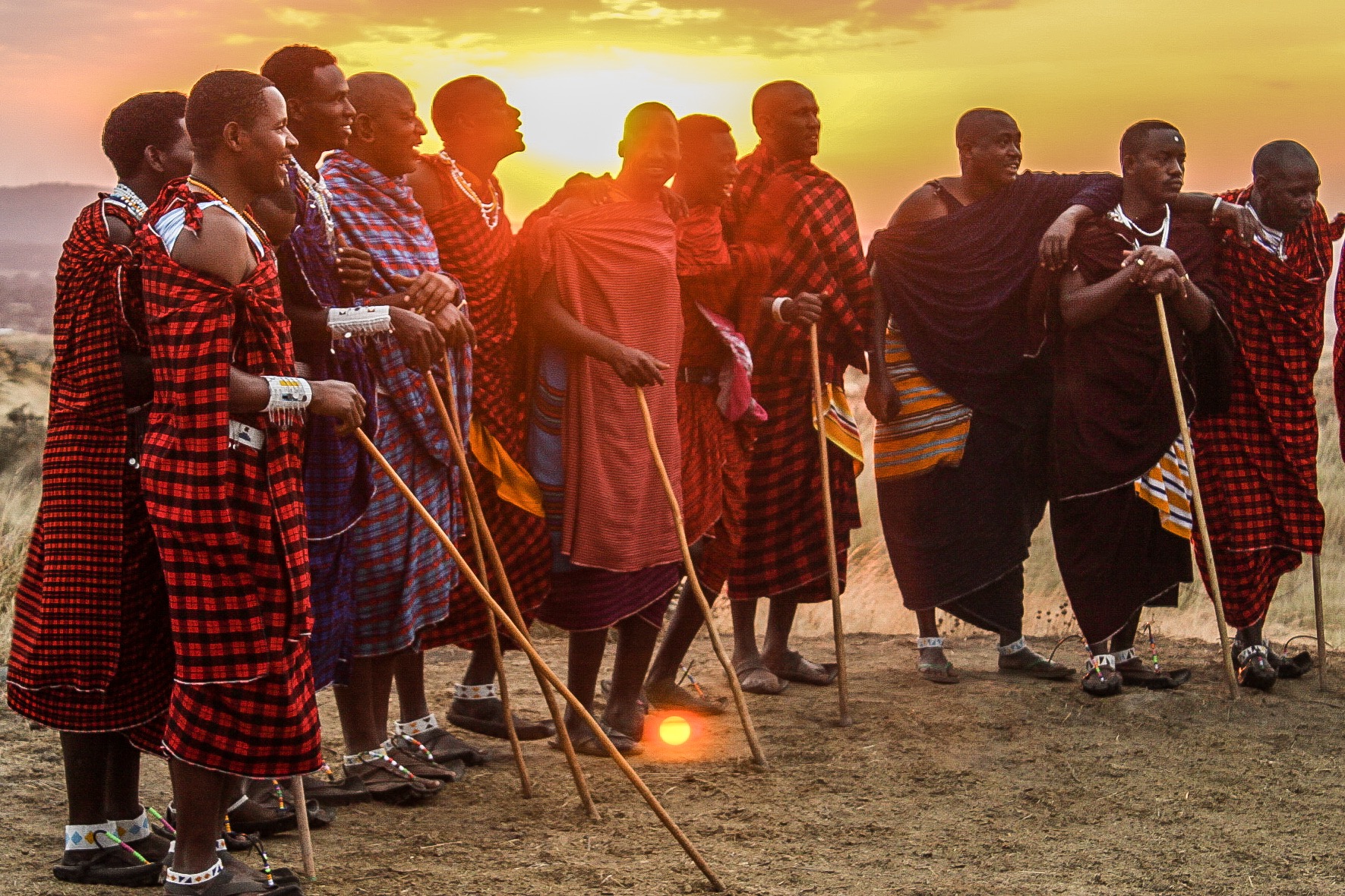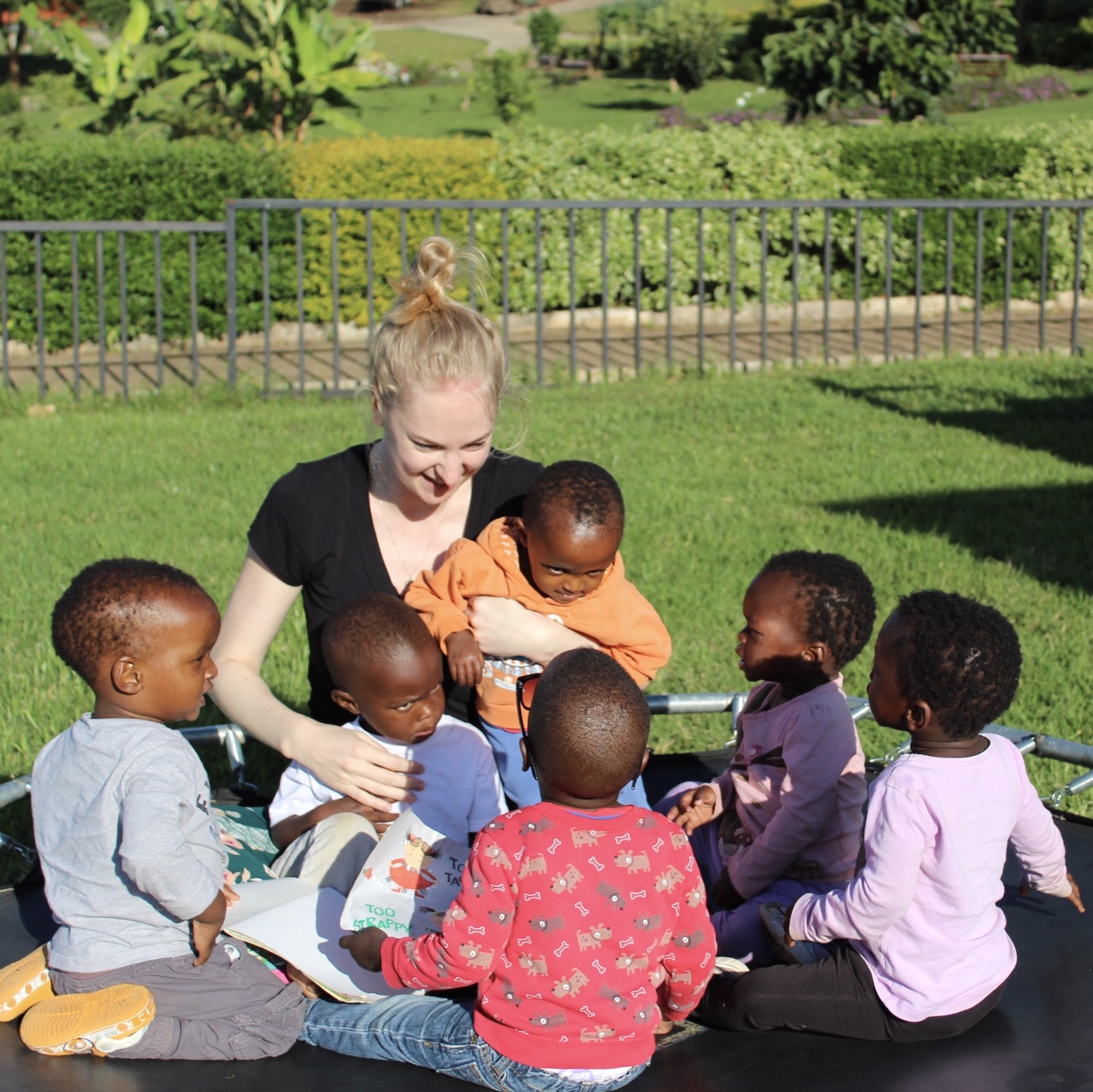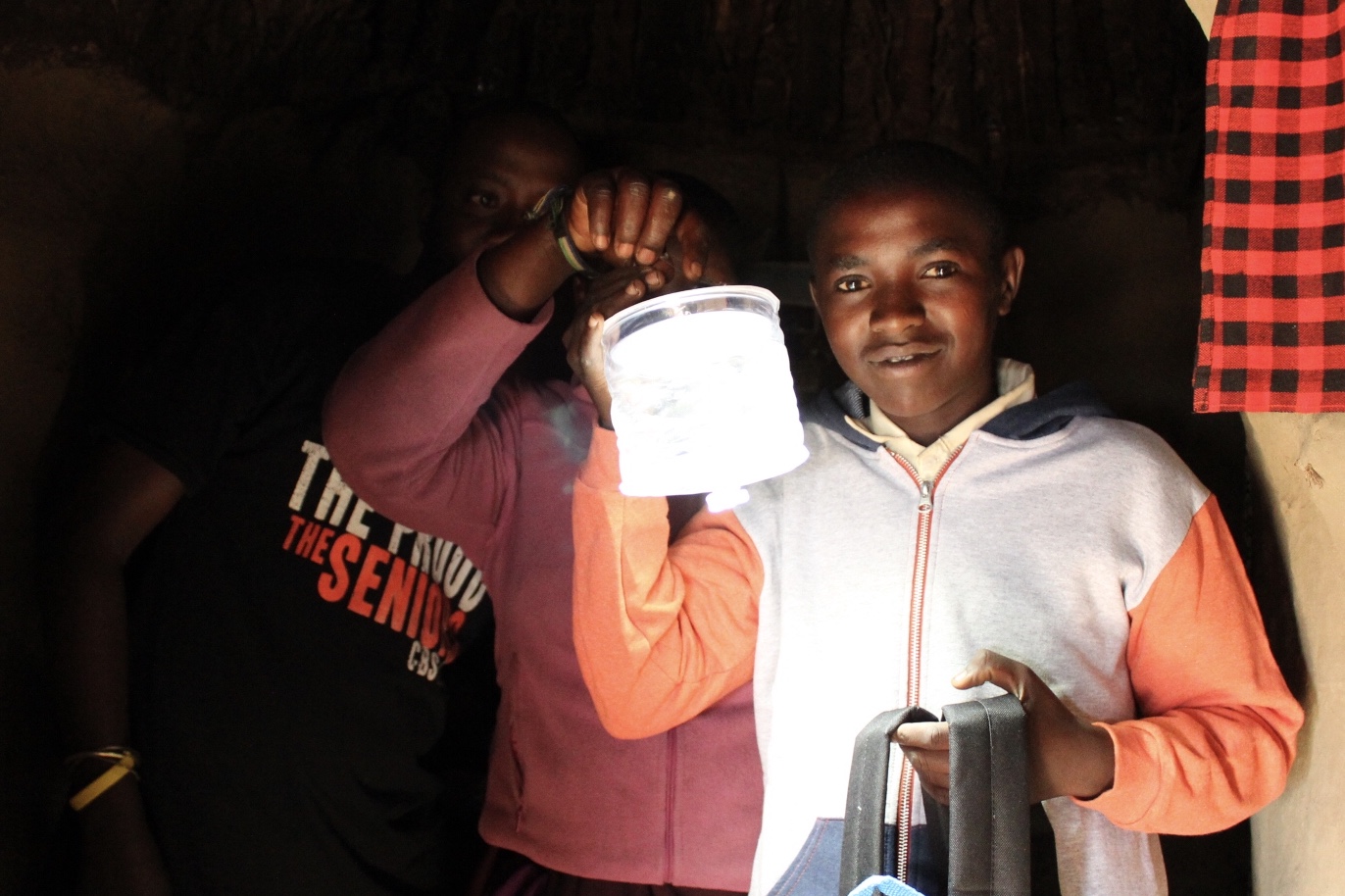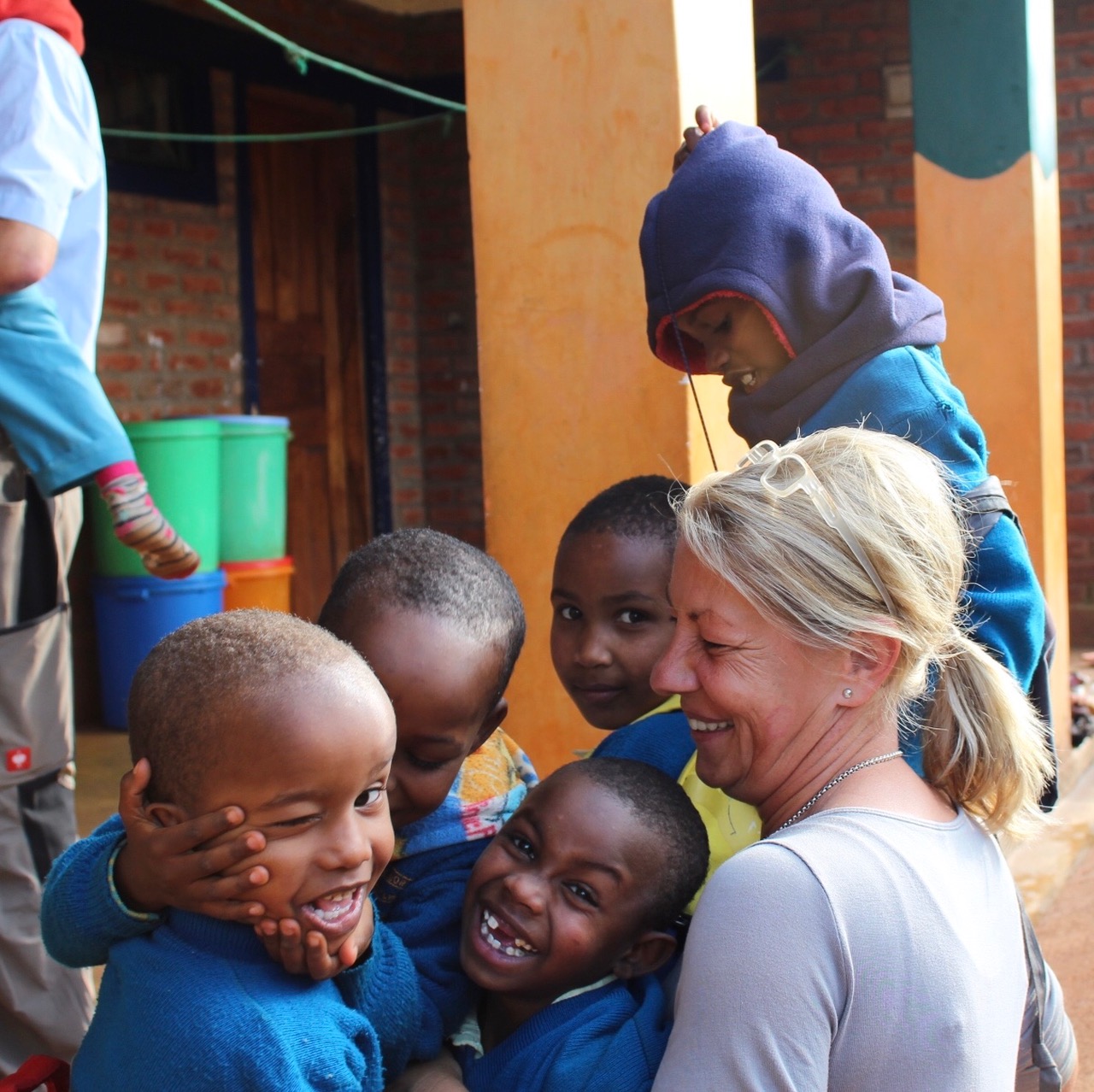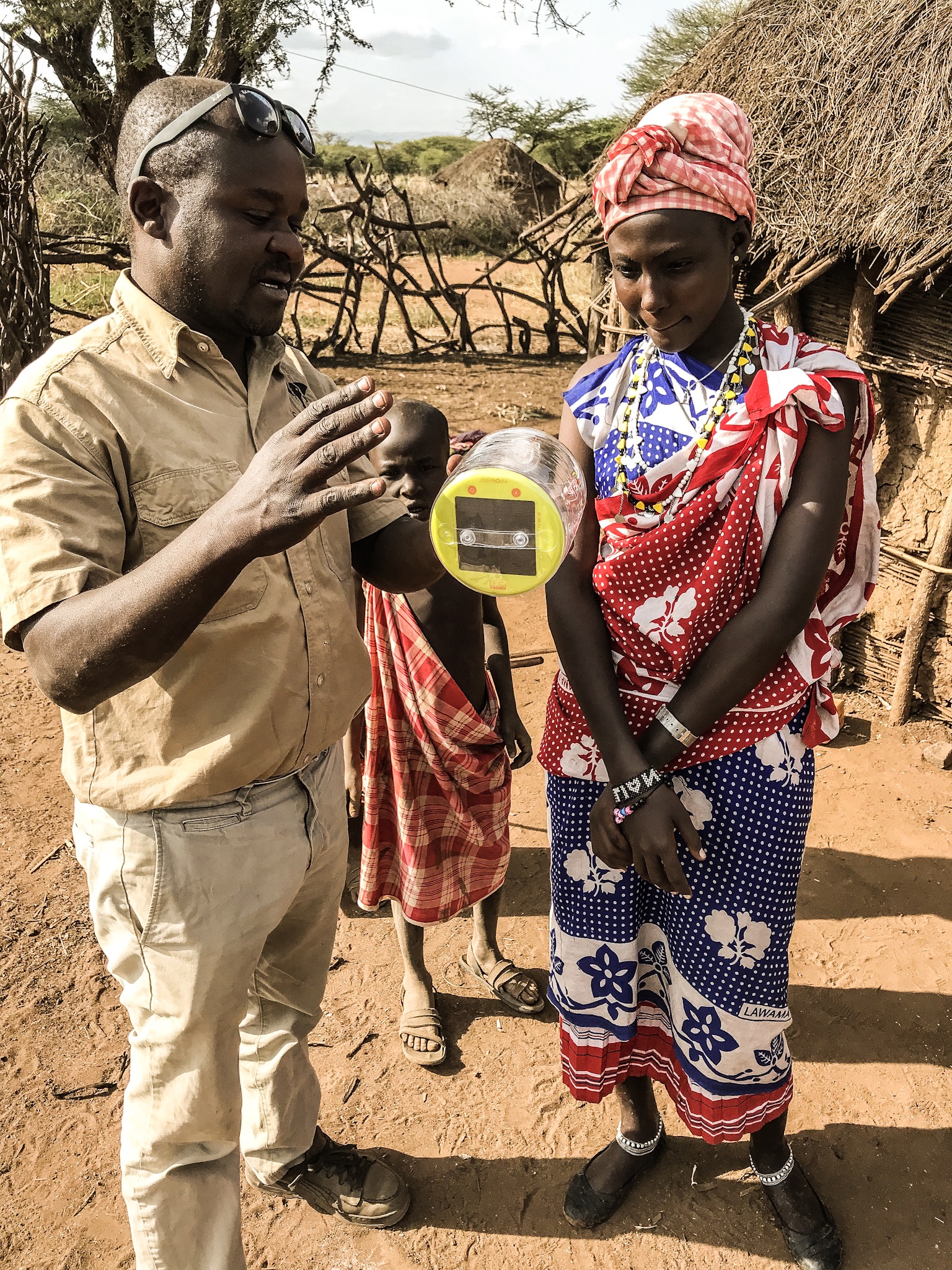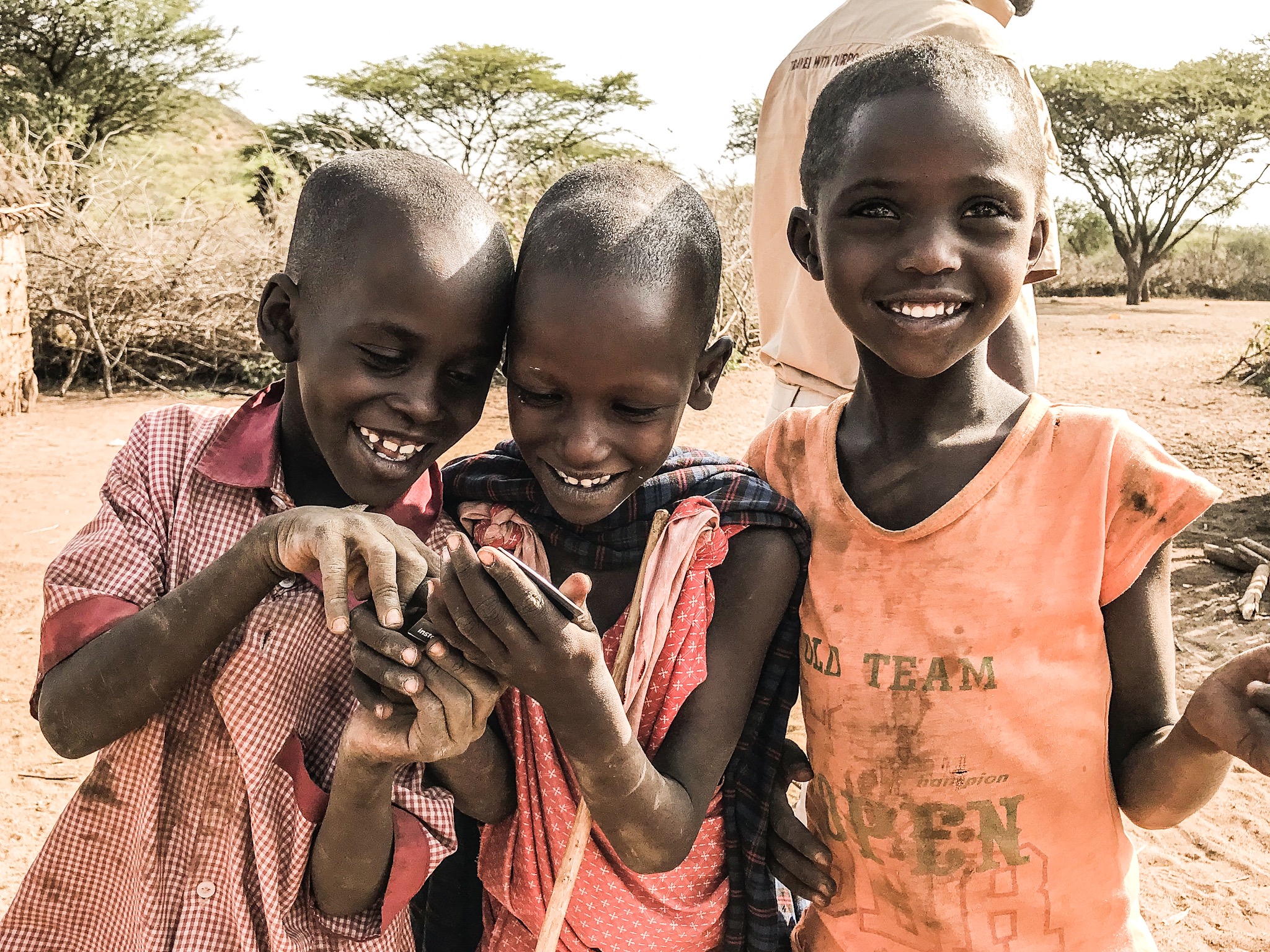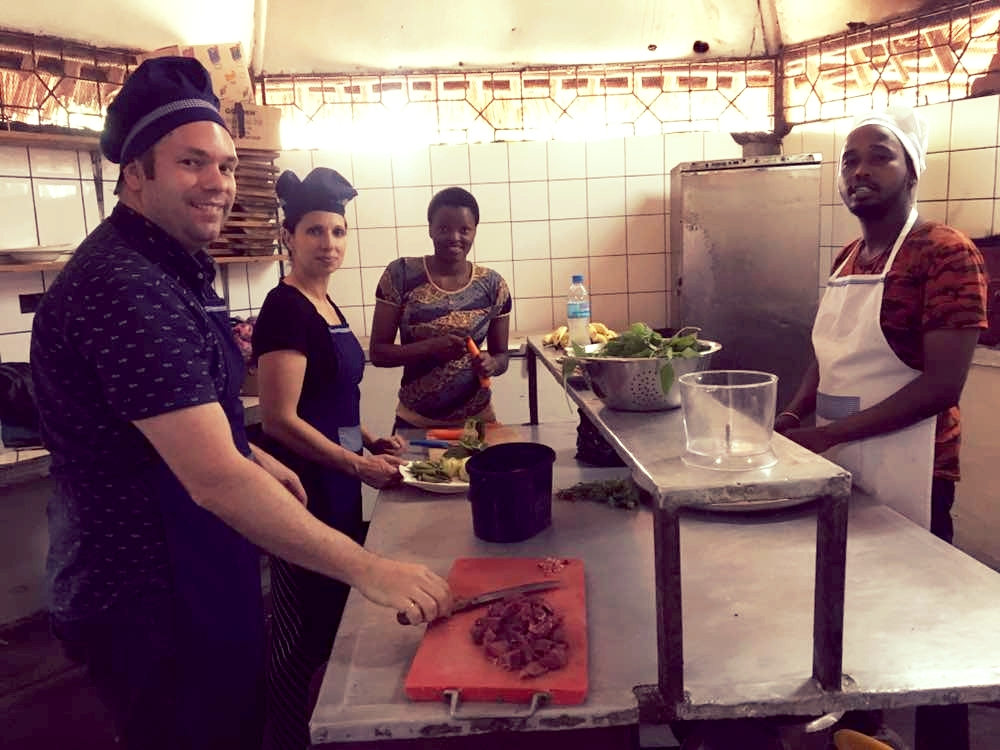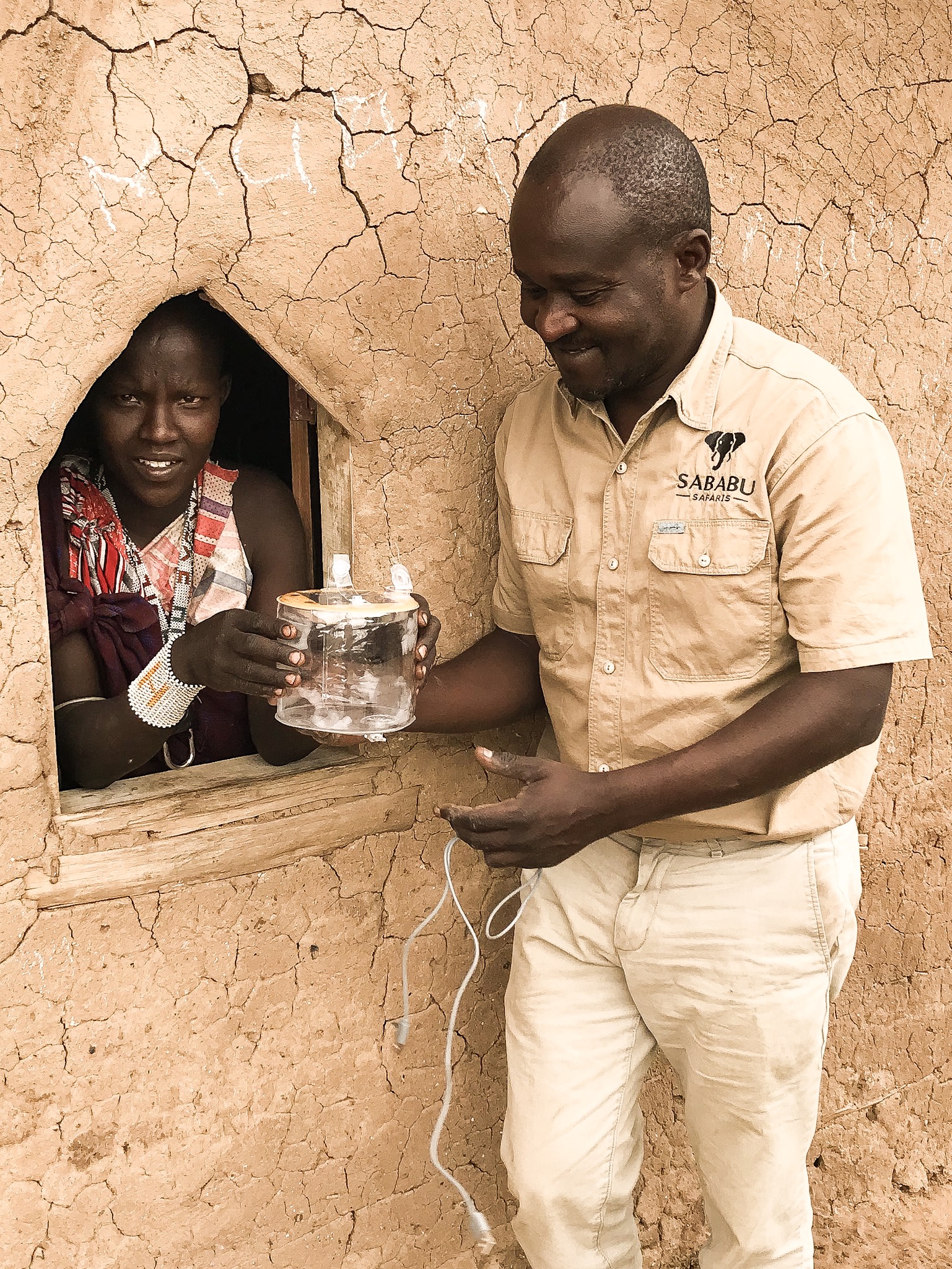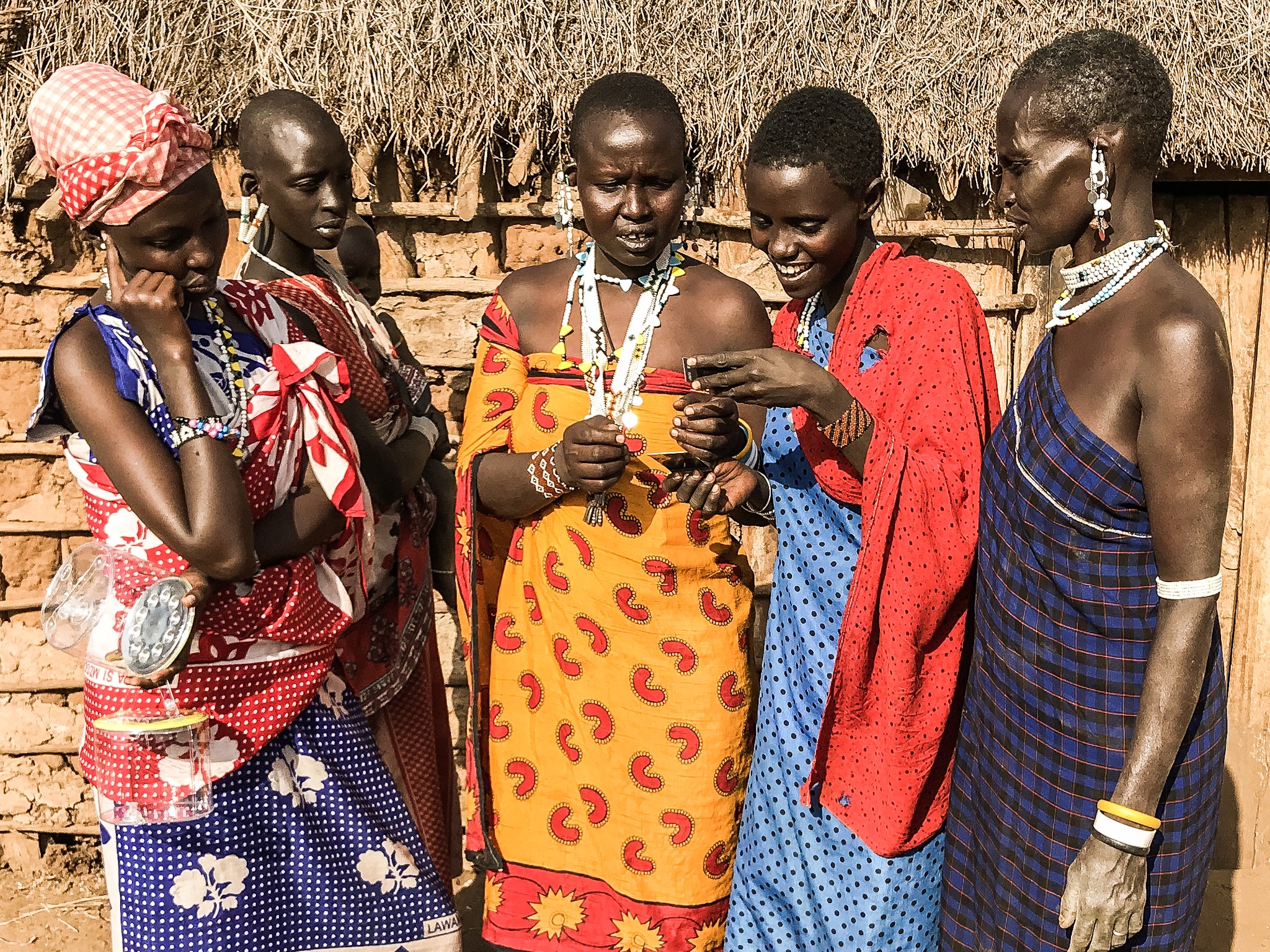 Some of our SABABU EXPERIENCES:
On Safari:
Take time to internalize your personal journey at our tailored yoga and safari healing retreat. Our yoga teacher, Marissa, will lead you through two daily yoga sessions aimed at healing and restoring the body, a daily meditation session based on mindfulness, as well as optional group or personalized herbal healing sessions. We also offer private yoga safaris if you'd like to include yoga sessions in your Sababu Safari!

Visit the Maasai tribe to learn about their culture, history and traditions; let them take you on a nature walk or bike tour through Maasailand, take part in a spear throwing competition or join the women in a workshop to craft traditional bead work. Gain an authentic insight into their way of life and stay in traditional Maasai bomas (with Western amenities).

Give the gift of light to families in remote villages living without electricity.

Accompany the Hadzabe bushmen, one of the world's last remaining hunter-gatherer tribes, on a morning hunt, and let them teach you all about their time-honored hunting techniques, survival skills, food preparation and cultural norms. This is one of the most sensitive cultural encounters available in the world today. The essence of Hadzabe culture can be summed up in one word: harmony. They live in harmony with each other, nature and themselves.

Meet a local family and learn about Iraqw culture and their traditional ways of life. Discover the age-old process of making pots, try your hand at pounding grain and taste the local brew.

In Arusha:
Take part in the day-to-day life of students by participating in a school-based itinerary offering a variety of activities (tour the school campus, sample traditional Tanzanian lunch with the students, attend a weekly assembly and watch dance and music performances etc.); learn firsthand about the successes and challenges of education in rural Tanzania.

Tour a bustling workshop that employs and empowers community members with disabilities to create unique, high quality, handmade jewellery, glassware and homeware using recycled materials. Try yourself at activities including glass blowing, make your own necklace and take part in a Maasai beading workshop, and learn sign language.

Attend a cooking class and sample traditional African cuisine. With locally grown produce combined with delicious herbs and spices, your palate will be sated as you learn a new, unique and delectable style of cooking. (*Minimum of 10 persons required)

Take part in an informative "bean-to-cup" coffee estate tour and explore the world of coffee like never before. This tour is for anyone who wishes to learn the fascinating cycle of the coffee bean. Weaving in and out of the evergreen coffee bushes, your Coffee Guide will explain how the bean is nurtured, harvested, dried and finally roasted to produce a myriad of different blends.

Spend an afternoon or entire day with babies and children at a local orphanage.

Visit a home that enables children to recover after they have had surgery and make a transformative impact on the lives of Tanzanian children with disabilities.

Visit the Center for Rescue, Education and Wildlife in Machame. This sanctuary takes care of many orphaned and injured animals - their goal is to preserve Tanzania's natural treasures through educational projects and practical animal and environmental protection.

Get involved in the places you visit and empower locals to take charge in their communities. Whatever it is you choose to do while on safari with us, you will return home with a rich knowledge and understanding of the Tanzanian culture.
We want to give you the opportunity to leave a mark during your time spent here knowing that part of your money goes directly into the project(s) you choose to visit. It will raise your awareness, bring you and the local communities closer to each other and transform lives on both ends. You will leave inspired and with a real sense of PURPOSE – and that is what we at SABABU SAFARIS are all about!

Embark on an unforgettable journey and leave a lasting legacy !
Africa Amini Alama is a registered non-profit association which was founded as a private initiative in 2009. Since its inception, Africa Amini Alama has launched a range of projects dedicated to health care, education, social care, tourism, and agriculture. Each project is carried out on-site by a local team and supervised by Africa Amini Alama on a long-term basis. The literal translation of "Africa Amini Alama" means "Africa, symbol of trust".
We are proud members of Pack for a Purpose, an initiative that allows travelers like you to make a lasting impact on the community at your travel destination. If you save just a few kilos/pounds of space in your suitcase and take supplies for the projects we support in need, you'll make a priceless impact on the lives of our local children and families. Please click here to see what supplies are needed for our projects.
Amani Light is a Non-Profit Organization focused on providing wellness tools to youth in Tanzania and the United States. They partner with organizations who serve youth in Tanzania to offer healing tools of yoga, mindfulness, nutritional guidance, and health services. They also provide wellness and cultural immersion retreats for underrepresented youth in the United States to travel to Tanzania for immersive travel and healing retreats.
We support Carbon Tanzania's innovative approach to habitat conservation based on selling carbon offsets that result from keeping carbon locked up in forest ecosystems. These forests are owned by indigenous communities who earn an income from the sale of these offsets, funds that are used for community development needs. By buying their forest carbon offsets you are helping to balance your carbon emissions, supporting forest communities and protecting forests from deforestation.